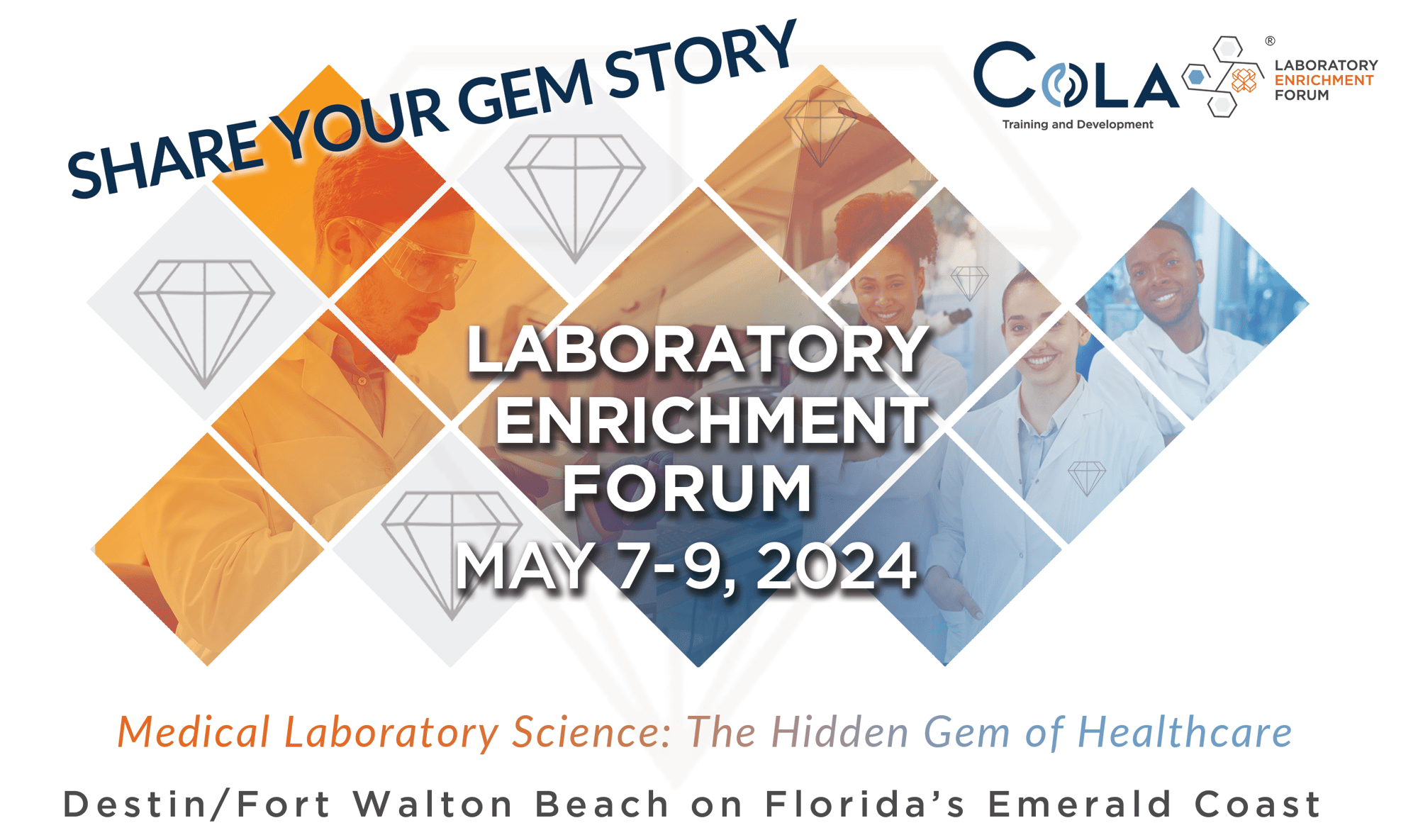 The medical laboratory is truly the hidden gem of healthcare, generating billions of test results every year and touching the lives of our loved ones and our community. The laboratory never stops contributing value to patient care. Every day, you deliver the quality test results that providers need to properly diagnose and treat their patients.
We'd like to hear your hidden gem stories so that we can share them and reflect the laboratory's light out into the world for all to appreciate. COLA will post and promote these stories on social media to spread the word about the critical importance of medical laboratory science. Please tell us about your:
Proud career moments
Meaningful patient impacts
Gratitude for your team
Love for the laboratory
Submit your stories here. It's time to shine!
---
---
The purchase or use of COLA Educational Products or Services shall not be considered in any of COLA's Accreditation decisions.